Interdisciplinary Remote Networking: Social Work Involvement in the COVID-19 Outbreak Aid in China
Prepared by
Zhihong Yu, Qiqi Chen, Guanghuai Zheng, Yuhong Zhu[1],
The COVID-19 pandemic, as today's catastrophic threat to humanity, has sparked outbreak around the world. We`ve seen community spread quickly in areas outside China, and the figures of infection are still rising, with over 100,000 confirmed cases in around 100 countries. Such a catastrophe, which was not merely, or even primarily, a medical issue, calls for activating the networking of different agents of the society to better meet the needs of people amid the pandemic.
China has witnessed an increasing number of social workers over the past decade along with rapid economic and social development. At the COVID-19 outbreak in epicenter Wuhan, a large number of professional social workers have acted quickly to support the medical system and provided services for the needy people. In view of the super contagious nature of the disease, one local social work team called "Good Companions Response Team", teams up five members in a group to coordinate and provide services using social media platforms.[2]7 Under the guidance of three-tier prevention mechanism, this team develops an efficient service mode of "Interdisciplinary Remote Networking", aiming to denote efficient linkage between online and offline resources, between formal and informal support, and between professionals and ordinary people. Each service group consists of three professional workers and two volunteers, offering online logistics, medical, psychological and referral assistance for isolated patients in designated communities.
The workflow of the three-tier mechanism is as shown in Figure 1. Tier One targets the general public, applying a gridded management structure to answer basic questions and assist with medical workers in cracking suspected cases. On Tier Two, residents who have suspected symptoms like fever are referred by community medical workers to an online group for consulting services on self-quarantine. Besides medical referral services for hospital, Tier Three specifies services to families of confirmed patients for material and emotional support. In this team, social workers serve as the leaders to help assess the psychological status and needs, form mutual aid groups, and link available community resources for these three groups of residents. This interdisciplinary remote networking team has the potential to capitalize on social resources to buffer the brunt from negative impacts of the disease. By far, the Good Companions Response Team has grown to a pool of over 500 professional team members from nationwide, including social workers, medical workers, psychologists, and other professional consultants, providing services for over 3000 clients via 27 online services groups.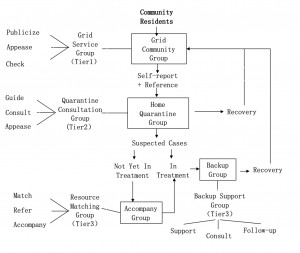 Figure 1. A three-tier prevention approach for social work involvement
Social workers' actively respond to COVID-19 in China articulates the value of social work profession in community outreach. The important role of Chinese social workers in fighting against this social disaster should be recognized, not only in providing tangible services for people in need, but also in efficiently networking existing resources of all stakeholders across multiple disciplines and regions via online contact. The mode of interdisciplinary remote networking may serve as a valuable framework for combating with COVID-19 spreading in other countries, and also for future social work involvement in public health emergency across social-cultural contexts. Specifically, multidisciplinary helping professionals can work together to bridge the needs of local community residents in frontline zones as well as online platforms. Future efforts on disaster intervention should include expanding social work provisions to bridge partnerships with other service providers and link different resources in responding to the needs of individuals, families and communities.
Bio
Dr. Zhihong Yu is Assistant Professor at School of Sociology, Wuhan University, Wuhan, China.
Ms. Qiqi Chen is a Ph.D. candidate at Department of Applied Social Sciences, The Hong Kong Polytechnic University, Hong Kong.
Dr. Guanghuai Zheng is Professor at School of Sociology, Central China Normal University.
Dr. Yuhong Zhu is Associate Professor at Department of Social Work & Social Policy, School of Sociology & Population Studies, Renmin University of China, Beijing, China
[1] Send Correspondence to: Yuhong Zhu, Ph.D., Department of Social Work & Social Policy, School of Sociology & Population Studies, Renmin University of China, Room 602, West Chongde Building, No.59 Zhongguancun Street, Haidian District, Beijing, China. Email: zhuyuhong@ruc.edu.cn
[2] Xinhua News. Everyday heroes: Thousands of volunteers step to the fore in coronavirus fight. 2020 Mar 4 [cited 2020 Mar 4]. Available from: http://www.xinhuanet.com/english/2020-03/04/c_138843128.htm.