Lived experience of individuals fighting against the panic and discrimination under the COVID-19 pandemic in China: The 'Experience' Project conducted by Social Work and Social Policy Research Institute at East China University of Science and Technology (ECUST)
Prepared by: Dr Ning Wang; Prof. Wenjie Duan; Prof. Xuesong He; Dr Xiao Li
Corresponding to: Prof. Xuesong He, email: cedarhe@ecust.edu.cn
The COVID-19 is regarded as one of the biggest global health crisis in recent decades, and billions of people around the world are preoccupied by concerns over such a pandemic. The lives of many people, not only those who got infected and their families, but also the general public, have been substantially affected by the pandemic. Fear and anxiety have sparked along with the increasing number of diagnosed cases, and stigma and discrimination arise towards Chinese, Wuhan natives, as well as people who have contact with those infected patients. As social workers who cherish the value of human dignity and respect, and strive for social justice, we need to realise that the real danger is not only the virus itself, but also the social panic, stigma and discrimination provoked by this pandemic. And we social workers need to take action.
Leading by Prof. Xuesong He, the 'Experience' Project conducted by Social Work and Social Policy Research Institute at ECUST aims to investigate the lived experience of individuals under COVID-19 and help the general public eliminate or reduce their panic, stigma and discrimination during the time of emergency. The project involves three key researchers (Prof. Wenjie Duan, Dr Xiao Li and Dr Ning Wang) and 130 student research assistants (mainly students and alumni from the Department of Sociology and Public Administration at ECUST).
Two subprojects were conducted under the 'Experience' project:
An innovative project aiming to collect and demonstrate narratives on individual and family experiences under the COVID-19 pandemic. We have trained 130 social work students to approach different persons and listen to their voices about the virus, their lived experiences and their endeavour to fight against the panic, discrimination and crisis in their own lives. Their concerns, worries and experiences have been shared in a social media platform (Wechat public account), which were distributed among Wechat networks to influence public opinions about fear and discrimination. This could be regard as the "social media narrative intervention". The 'Experience' series published on the Wechat public account is of great significance, as many participants thought their experience could help others, while many readers found that they were influenced by these stories. From 1st Feburary 2020, we have published 56 narratives of individual experience under the COVID-19 on our Wechat account-'Social Work Think Tank', covering participants from different ages, socioeconomic and career backgrounds.
An online survey named Social Cognition and Behavior Investigation of COVID-19 was operated. This survey aimed to investigate how people were perceiving and coping with the COVID-19 threats, including people who located in Wuhan city, other cities in Hubei with the exclusion of Wuhan, and other cities outside of Hubei. The data were collected during the peak period (i.e., 31st Jan to 8th Feb 2020) of the COVID-19 outbreak in Mainland China. The characteristics of COVID-19 render most individuals without protection be potentially COVID-19-infected ones. All participants were recruited by convenience sampling through public social media. A total of 7,058 participants (male = 2,157, female = 4,901; Mean age =26.06, SD = 12.91, range = 8 to 72) voluntarily took part in the investigation. Our team members are conducting data analysis for an in-depth understanding of the profiles of PTSD, Stigma, and adverse outcomes of extensive media exposure. Furthermore, a policy proposal has been submitted to the government to initiate the mental health services. We hope the findings will shed light on the timely intervention for Interdisciplinary health professionals.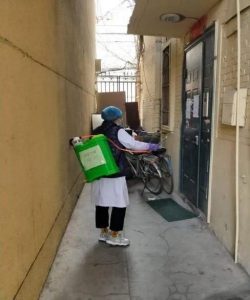 Image 1: Daily work of a staff at the one community medical centre during the COVID-19 pandemic, provided by one research participant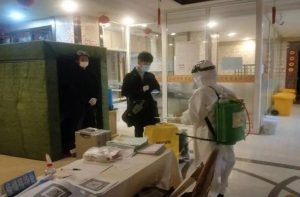 Image 2: Daily work of a staff at the one community medical centre during the COVID-19 pandemic, provided by one research participant
Image 3: Haoran Ji, the Social Work undergraduate student at ECUST, is participating in the Community volunteering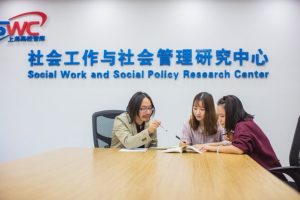 Image 4: Prof. Xuesong He is supervising the social work students (photo taken before the COVID-19 pandemic)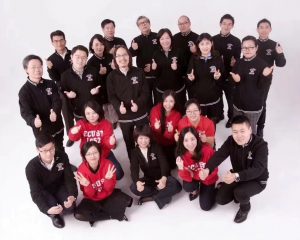 Image 5: Staff at Social Work and Social Policy Research Institute and the faculty of Social Work, ECUST (photo taken before the COVID-19 pandemic)