Multi-dimensional Participation in Combating with COVID-19: Experiences From The Department of Social Work and Social Policy : At Renmin University of China (RUC)
Prepared by: Dr Yuhong Zhu, Dr Yang Wang, Prof. Huiping Zhang
Corresponding to: Prof. Huiping Zhang, Email: zhp0205@ruc.edu.cn
Responding to the outbreak of COVID-19, Department of Social Work & Social Policy at Renmin University of China launched the Peer Support Program to provide online pair-up psychosocial services to students in epidemic areas, supported by from the School of Sociology and Population Studies. Under the guidance of department head – Prof. Huiping Zhang, the associate department head – Dr. Yuhong Zhu, social work students involved in this program made ethical principles of the services, standardized the service procedures and completed the Peer Support Service Manual during the pandemic. The students gained deep understanding of social work values and skills through online psychosocial support to their peers.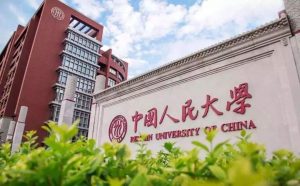 Image 1: West Gate of Renmin University of China
To strengthen long-term career plan and decrease short-term job search anxiety of final year students, the Peer Sharing and Development program was initiated after an online need survey. Social work alumna in government, international organization, and oversea universities were invited to share their experiences on academic study and career development. These activities widened students' horizon and gave a hand to those who had difficulty with job market. At the university level, social work students participated in volunteer career support to the Class of 2020 to search jobs, with the supervision of Dr. Yuhong Zhu, Dr. Yang Wang and Dr. Ying Tang.
In addition, faculties and students in our department also actively participated in lots of volunteer services. For example, Prof. Huiping Zhang joined the online class Academic Norms and Academic Writing, organized by China Association for Social Work Education, to provide free courses to social work students at the nationwide. Dr. Yuhong Zhu worked with "Good Companions Response Team",aiming at meeting the diverse demands of residents in epidemic areas. Both social work faculties and students became volunteers of "I will" program, and provided online services for the needy people in epicenter.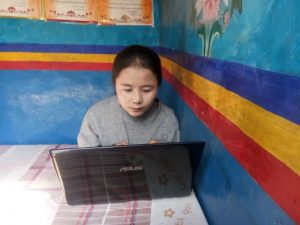 Image 2: Danzengquzong, a social work student at RUC, is working as a volunteer to provide online guidance to poor primary students during the COVID-19 pandemic
Finally, to enhance academic dialogue about the role of social work in fighting COVID-19, our department invited specialists from both China and overseas to share their ideas and research on our platform, and motivated students to translate classic social work literature in public health into Chinese. Prof. Yingsheng Li, vice president of China Association of Social Workers, published Leverage the Strengths of Social Work in Control and Prevention of Plagues in Guangming Daily. That article reviewed the contributions that social workers had made during this special period. It also made suggestions to better leverage the strengths of social work to improve governance system and capability after the plague. Dr. Xiaojiang Wei published Social Work Research on the Modernization of Governance During Public Crisis, summarizing the particular contributions made by social work in fighting against this catastrophe. It is hoped that these discussions shall bring some insights to social work discipline development and promote the visibility and acknowledgement of professional services to the public.