Faculties and Undergraduates of Social Work of Chongqing University of Science and Technology Volunteered to Fight against the Epidemic in Various Forms
Prepared by Dr. Cheng Pengli, Department of Sociology, Chongqing University of Science and Technology
April 17,2020
Since the outbreak of COVID-19, teachers and students of the social work major of Chongqing University of Science and Technology have given full play to their professional advantages and taken active actions to fight against the epidemic.
Teachers provide online psychological counseling and emotional adjustment with professional knowledge. Five teachers of them set up a team led by Dr. Cheng Pengli to provide psychological support for students from the epidemic area in Hubei province. Ms. Liang Junhua led the students to set up a team to provide online parent-child relationship counseling for normal families.
Teachers provide psychological counseling for medical isolators and the general public. Commissioned by local civil affairs authority, Dr Cheng provided psychological counseling to local medical isolation observers to help them address their emotions and link them to resources. He also published his phone number in the local government's official media to offer psychological counseling for the pubic.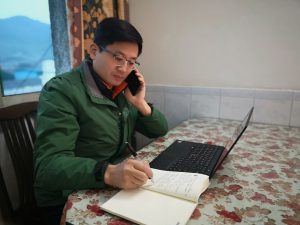 Picture 1: Dr. Cheng provided psychological counseling to local medical isolation observers
Teachers carry out epidemic related law popularization and policy consultation.  Mr. Zhang Zonghao recorded audio to interpret the legal issues related to the outbreak epidemic. Mr. Liu Xinrong collected the epidemic related laws and compiled them. Ms. Yang Li wrote policy suggestions for emergency science popularization.
Students help their hometown fight the epidemic offline by becoming anti-epidemic volunteers. Students who remained at home during the winter vacation actively signed up to volunteer for the local anti-epidemic team to help the villages, communities and property management companies to manage and control the epidemic. Undergraduates Jian Shengming, Hu Lei, Wang Gujin, Lei Yu, Cai Luwei, Li Jicheng assisted the local community staff in their hometowns to access control, disease resistance publicity, advocate sanitation, help with disinfection and in buying needed goods.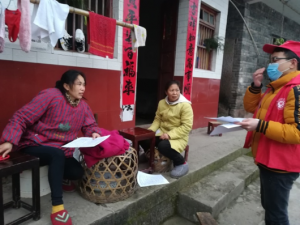 Picture 2: Undergradutae Hu Lei propagandished the knowledge of epidemic prevention
Students help pupil online study by becoming cloud volunteers. Undergraduates Ouyang Junjing, Chen Yuxin, Gao Jing, Lu Dan provided one hour per day academic guidance for primary school students throughout the country online. Li Jicheng also provided emotional counseling online for family members of medical workers.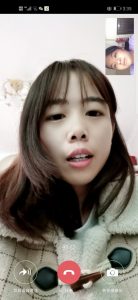 Picture 3: Undergraduate Ouyang Junjing tutors the pupil's study online
During the outbreak of COVID-19, faculties and undergraduates of Chongqing University of Science and Technology have provided all kinds of professional and common services for medical isolation observers, families of medical staff, pupils, older people, and community residents with their professional and common-sense knowledge to contributetowards safeguarding social justice and the social order.