IASSW celebrates #WSWD2020 at the UN Geneva
WORLD SOCIAL WORK DAY
Centre International de Conférences de Genève
Wednesday March 18 2020
9h – 17h
IASSW celebrates #SWSD2020 at the UN Geneva with the Workshop "Community engagements for social and environmental justice" at the UN  Geneva, in the International Conference Centre. Wednesday, 18 March 2020.
This event is organized together with the International Federation of Social Workers, Haute école de travail social de Fribourg (HETS-FR) and with the United Nations of Research Institute for Social Development. Every year, social workers and their partners around the globe gather to celebrate World Social Work Day.
The 2020 edition in Geneva, organized in partnership with Jai Jagat global march for justice and peace, will focus on Community Engagements for Social and Environmental Justice.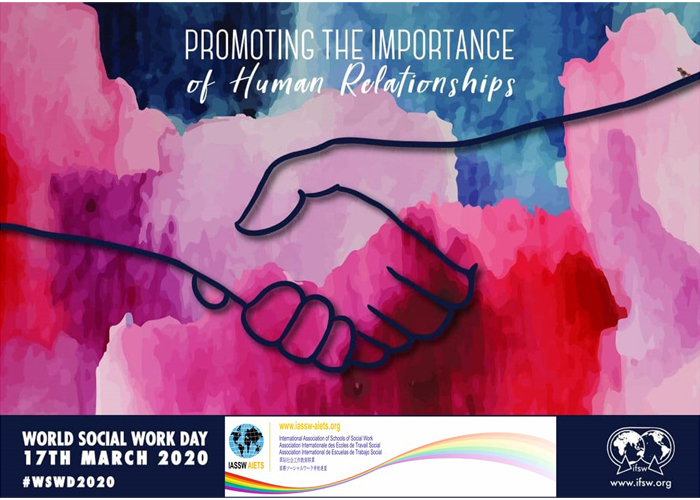 The keynote speakers of the day will be Yvonne Riaño, specialist in Geographies of Inequality and Aruna Roy, founder-member of one of the largest Indiand civil rights movement.
Members of the diplomatic community and international organizations, social work students and practitioners, and representatives of NGOs and civil society are warmly invited to join us for a day of relevant and inspiring activities.
Registration is now open !
Click here to access the website and the full program.
Free participation, mandatory registration until March 6 2020
Contact person at the HETS-Genève:
Laura Nicollin