Marcus Knutagård-Sub-Regional Representative (Representative of Nordic Region of Europe)
Profile Details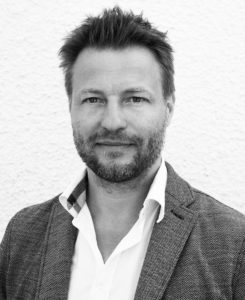 Name: Marcus Knutagård
Email: marcus.knutagard@soch.lu.se
Position within Board of Directors and Terms of Serving: Sub-Regional Representative of the Nordic Region of Europe.
Affiliation and Position (other than IASSW):
Membership of organisations (other than IASSW): President of the Nordic Association of Schools of Social Work. Member of The Nordic Network of Homelessness Research. Management Committee Member of the COST – action Measuring Homelessness in Europe.
Educational Qualification/s: (Degrees): PhD in Social Work, Excellent Teaching Pracitioner
Languages written and spoken: English, Swedish
Interest Areas: Research interests include housing policy, homelessness and the importance of place for how social work is organized – its moral geography. Knutagård's research interests also concern social innovation from a welfare perspective, with a particular focus on service user influence in practice research.
Current Activities: Researcher, senior lecturer and Deputy Head of department at the School of Social Work, Lund University. He is currently working on a research project that investigates the implementation of new methods for homeless people and people with mental illnesses. He is also involved in a research project on gap mending-strategies – researching service user involvement in social work education.