Serving Those Affected by COVID 19 in North India
Prepared by: Anand Pandey
Founder Chairman of FARF (Fundamental Action & Research Foundation http://www.farf.in/)
On March 11, 2020 the World Health Organization (WHO) officially declared the outbreak of COVID-19 a pandemic, after the disease caused by the new coronavirus spread to more than 100 countries and led to tens of thousands of cases within a few months.
On March 24, Prime Minister of India-Shri Narendra Modi announced that from midnight of 24th March, the entire country shall go under complete lockdown for the next 21 days to fight against COVID-19 menace. This announcement created fear and uncertainty amongst the daily wage and migrant labourer and they started migrating to their original home locations. Also, the situation in rural India was unfortunate.  Although, Government of India is working really hard to provide supplies for all citizens, it takes time for supplies to reach a population of 1.3 billion.
Various NGOs and other organization came forward to help people in need. In lockdown period, a dedicated team of FARF (Fundamental Action & Research Foundation;  http://www.farf.in/) has initiated help for people in the North India. We selected 8 villages:  Jorai, Bhidura,  Danghar,  Bhikharirampur, Mahuapur, Chhataripur,  and Shivrampur and Raipur in Bhadohi district. We reached out to a greater number of families than we expected as we received some local support in terms of food and grocery items.  As of today, we have supported 124 vulnerable families totalling 510 individuals. We have organised team of volunteers to distribute essential supplies.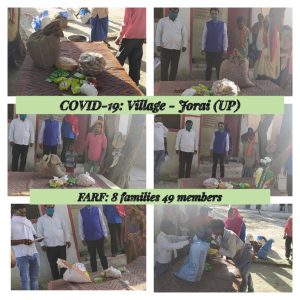 Figure 1: Volunteers distributing essentials in rural area. Phase-1
More work remained to be completed. In phase 2, we worked in collaboration with another NGO – the Kalpataru Trust. Under our joint efforts, our team has distributed food in two more villages impacted by the lockdown. In the first village, Darwasi, 7 families were covered among the Pal, Muslim and the Schedule Caste communities. In the second village, Balapur Sundarpur, 5 families were served, reaching 31 individuals. with food items given in proportion to family size.
Another piece of more good news is that Uttar Pradesh state government has recognized FARF in their Covid-19 website for food deliveries and shared FARF's contact details for Bhadohi District  (http://supplymitra-up.com/)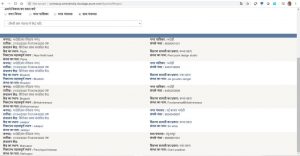 FARF runs various rural development programmes and has the required mandate from the local administration to deliver relief materials to needy people. With the help of the dedicated and hard-working personnel and volunteers from FARF, we were able to deliver groceries (including rice, wheat, dal, oil, sugar, salt, tea, masalas and potatoes , to match the needs of these families). These were intended to last for at least three weeks, by which time the government's relief materials should also start reaching these beneficiaries. I thank the donors from Kalpataru Trust and the tireless and awe-inspiring people from FARF, who made Kalpataru Trust's first initiative outside Karnataka a success.
Such co-ordinated efforts during difficult times help NGOs in ensuring that those in need are identified and reached quickly and with minimal efforts. The Kalpataru Trust also thanks FARF and appreciates all the good work it is doing.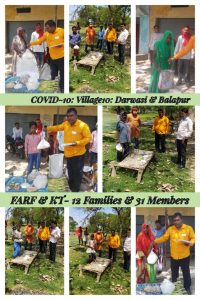 Figure 2: Volunteers distributing essentials in rural area (Phase-2)