Shajahan P.K.- IASSW- Member-at-large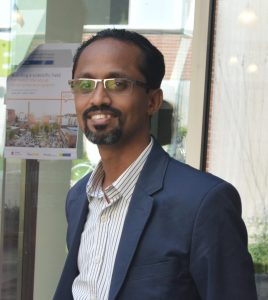 Profile Details
Name: Shajahan P.K.
Email: shajahan@tiss.edu
Position within Board of Directors and Terms of Serving:
Affiliation and Position (other than IASSW):
ICSW – Vice – President
Professor of Social Work, Tata Institute of Social Sciences
Membership of organisations (other than IASSW):
Founder Member, Critical Edge Alliance (CEA) – A Global alliance of universities promoting critical and innovative approaches to higher education (www.criticaledgealliance.com)
Member: EMES International Research Network on Social Enterprises (https://emes.net/)
Founder Member: Solidarity Economy Reciprocity and Social Innovation (SERESI)
Trustee, Partners in Urban Knowledge and Research (PUKAR) http://www.pukar.org.in/
Educational Qualification/s: (Degrees):
Master of Social Work (MSW)
PhD in Social Work
Languages written and spoken:
English, Hindi, Malayalam
Interest Areas (social work teaching, research and practice):
Community Practice in Social Work, Social Work in Conflict Contexts, Peace and Social Cohesion, Poverty and Marginality, Social Cohesion and Inter-community relations, Social Innovation,
Current Activities (social work teaching, research, practice, others):
Two and half decades of my professional career include direct field practice, research and training before taking up full time academics in 1999. Major publications are in the areas of Conflicts and Peace, Social Innovation and People Centred Development, Environmental Justice and Social Work and Social Enterprises. Currently engaged in many collaborative research and academic engagements with universities from USA, UK, Sweden, Denmark, Belgium, Turkey, Portugal, Ireland and Morocco.
I am currently heading a few Social Work Field Action Projects and have held key leadership positions in my university as Dean, Social Protection, Dean Students' Affairs, Social Work Masters Programme Coordinator, Masters Research Projects Coordinator, Chairperson of the Centre for Community Organisation and Development Practice, Chairperson of the South Asia Centre for Studies in Conflicts, Peace and Human Security and Member of the Academic Council. I am currently on the Board of Trustees of several non-governmental organisations, member of institutional ethics committees in research institutions and member of board of studies in social work in several universities in India.
Teaching: Theoretical Perspectives for Community Practice, Human Security, Peace and Development, Conflicts, Forced Migration and Complex Emergencies
Research: Social Cohesion and Peace, Global Social Work Practice Models, People Centred Social Innovation, School Education and Marginality
Practice: Community and Civic Engagement, Positive Youth Development, Education and Empowerment