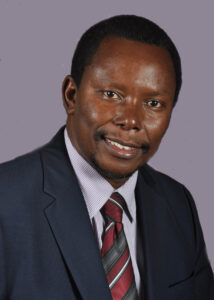 Profile Details
Name: Dr. Gidraph G. Wairire
Email: [email protected] or [email protected]
Position within Board of Directors and Terms of Serving: Vice President (October 2015 – September 2020)
Affiliation and Position (other than IASSW): President – Association for Schools of Social Work in Africa (ASSWA). Senior Lecturer, Department of Sociology and Social Work, University of Nairobi, Kenya
Membership of Organizations (other than IASSW): Association for Schools of Social Work in Africa (ASSWA), Global Social Service Workforce Alliance
Educational Qualification/s: (Degrees): Bachelor of Social Work, MA in Social Work, PhD in Social Work.
Languages written and spoken: Kiswahili and English
Interest Areas (social work teaching, research and practice): Social work theory and practice, international social work, developmental social work, community development, social law, social work with minorities and social action for social change.
Current Activities (social work teaching, research, practice, others):
Dr. Gidraph G. Wairire is currently a Senior Lecturer in the Department of Sociology and Social Work, University of Nairobi, Kenya where he teaches different social work units. He is also engaged in supervision of Post graduate students and field work supervision for social work students. He regularly consults for different organizations engaged in social service and social welfare responsibilities in Kenya. In addition, he engages in social work research in Kenya and in the East African region and also serves as a reviewer for different social work journals.