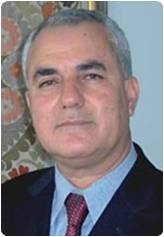 Profile Details
Name:  Prof. Faisal Azaiza
Email:    [email protected]
Position within Board of Directors and Terms of Serving: Member, Board of Directors, 2016.
Affiliation and Position (other than IASSW): Dean, Faculty of Social Welfare and Health Sciences, University of Haifa.
Membership of organisations (other than IASSW):  None.
Educational Qualification/s: (Degrees):  Full Professor.
Languages written and spoken: Arabic, Hebrew, English.
Interest Areas (social work teaching, research and practice):  Since 1993, when I first joined the University of Haifa, I have focused my investigations on the cultural transformation of ethnic minorities. My public and academic activities are directed towards the improvement of the wellbeing of needy populations in times of such transformations. In particular I studied various needy subgroups among the Arab population. I studied the particular needs of the elderly along with the appropriate services meeting those needs;   utilization of informal and alternative modes of help, for example, the helpline and its effectiveness and appropriateness for the Arab cultural norms and accepted behaviors; the provision of services for children with disabilities. I also analyzed attitudes towards women battering among Arab social workers. I have continued long lasting interest in Arab families emphasizing patterns of labor division among Palestinian families, parent-child relationship and Arab female adolescents' perceptions of distress.
Current Activities (social work teaching, research, practice, others): I teach two courses: Basic Interventions in Social Work, and Social Work Basics and Interview Techniques. I currently fous my research on the welfare of ethnic minorities undergoing cultural transformation, with a special emphasis on sub groups with special needs, including drug addicts among Arab adolescents; physical and developmental disabilities among Arab children and the elderly. Recently, I have developed increase interest in the ways the Arab population deal with specific health and mental health problem. For example, I have been studying eating disorders among Arab female adolescents, attitudes towards early detection of breast cancer and colon cancer thus integrating health perspective with social work with socio-political minorities.