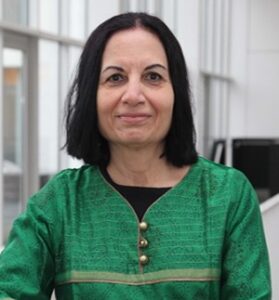 Name: Vimla V. Nadkarni
Email: [email protected]
Position within Board of Directors and Terms of Serving: Immediate Past President (2016-2020)
Affiliation and Position (other than IASSW): Advisory Board, Global Institute of Social Work, Singapore; Honorary Director, Niramaya Health Foundation, Mumbai; Member, Advisory Group, Khula Aasman, Mumbai
Membership of organisations (other than IASSW): Asian and Pacific Association of Social Work Education; Bombay Association of Trained Social Workers; National Association of Professional Social Workers in India; .
Educational Qualification/s: (Degrees): Bachelor of Arts (Psychology Honours) (University of Mumbai); Bachelor of Law (University of Mumbai); Master of Arts in Social Work (with Specialisation in Medical and Psychiatric Social Work); PhD. In Social Work (Tata Institute of Social Sciences, Mumbai).
Languages written and spoken: English and Indian local languages
Interest Areas (social work teaching, research and practice): Social work education and practice; Public Health and HIV/AIDS; International Social Work.
Current Activities (social work teaching, research, practice, others): Presenting at international conferences; writing papers and chapters for Indian and international books and journals; Co-editing a book on "Field Instruction and Social Work in India"; conducting workshops for social work educators.